CONGRATULATIONS TO THE WINNER OF THE 2016 'WIN A HOLIDAY' CAMPAIGN!
WINNING LOTTERY NUMBER (FROM THE UNITED KINGDOM) IS:
1954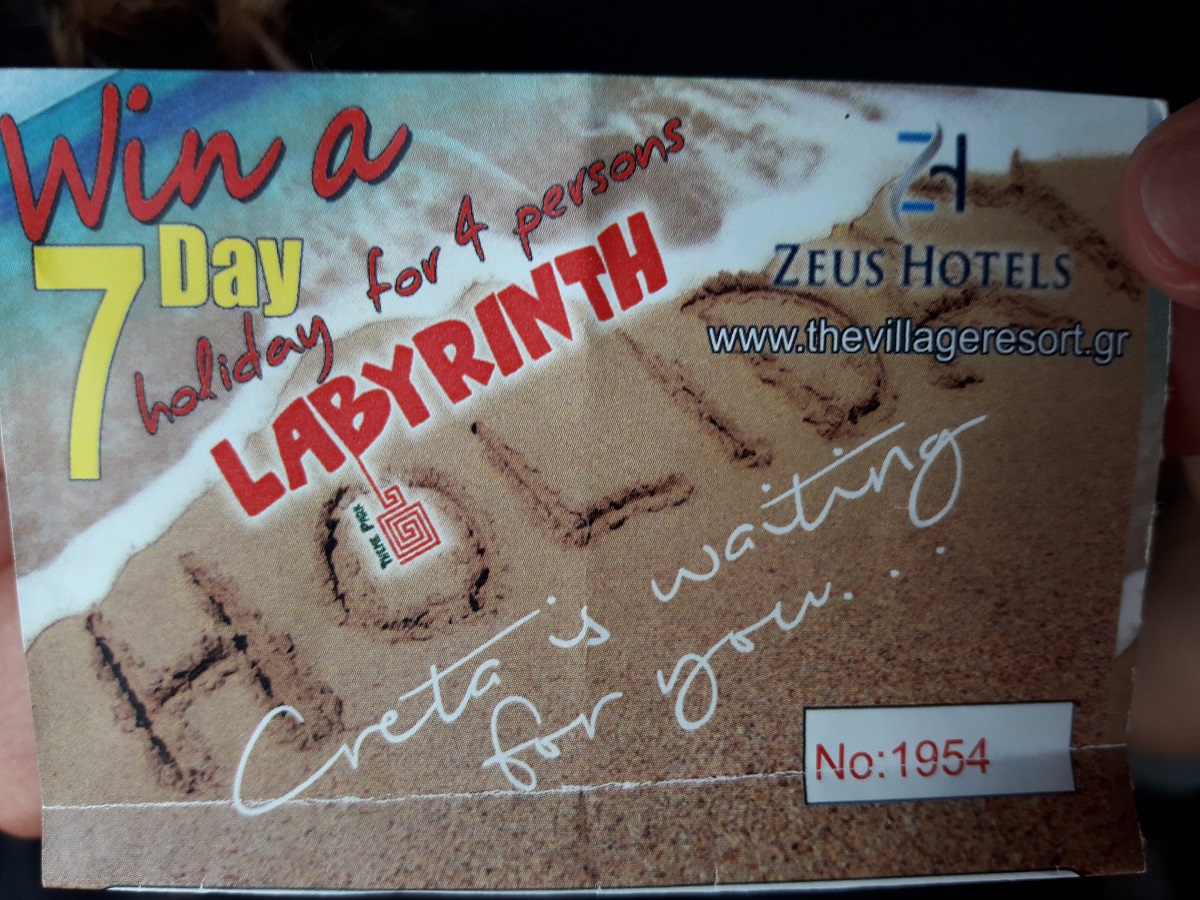 (for security purposes personal details have been omitted from the photograph)
Please contact Labyrinth Park (info@labyrinthpark.gr) sending the duplicate ticket voucher, with your name, date of visit and e-mail and you will receive the booking form with available dates (in April or October of 2017) for the 7 day all inclusive holiday for 4 in Crete! (Flights not included).
We look forward to welcoming you to the park again next year with free entrance throughout the duration of your stay!